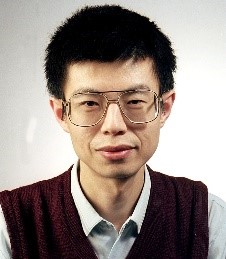 Prof. Qingsheng Zeng

Nanjing University of Aeronautics and Astronautics (NUAA), China
Qingsheng Zeng (S'97--M'02--SM'11) received his Ph.D. from University of Ottawa, Canada, and is currently a distinguished professor and PhD advisor of Nanjing University of Aeronautics and Astronautics (NUAA), an adjunct professor and PhD advisor of University of Ottawa, Carleton University, Université du Québec an Outaouais (UQO), and Institut National de la Recherche Scientifique -- Centre Energie, Matériaux et Télécommunications (INRS-EMT), a guest professor of Harbin Engineering University (HEU), Northwestern Polytechnic University (NWPU), Beijing University of Post and Telecommunications (BUPT) and Beijing Jiaotong University (BJTU). He has been a research engineer and a senior research engineer at Communications Research Centre Canada (CRC), Government of Canada. Dr. Zeng has undertaken research and teaching in several fields, including antenna analysis and design, electromagnetic compatibility and interference (EMC/EMI), ultra wideband technology, radio wave propagation, computational electromagnetics. He has been the Chair of AP (Antennas and Propagation) / MTT (Microwave Theory and Techniques) Joint Chapter and Secretary of EMC (Electromagnetic Compatibility) Chapter of IEEE Ottawa, a Member of IEEE Canada Industry Relations Committee, and a senior member of IEEE. Dr. Zeng has been a member of the Strategic Projects Grant (SPG) Selection Panel (Information and Communications Technologies B) for the Natural Sciences and Engineering Research Council of Canada (NSERC), a member of Site Visit Committee of NSERC Industrial Research Chair (IRC), and a reviewer of NSERC Industrial R&D Fellowships.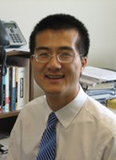 Prof. Qinmin Yang
College of Control Science and Engineering, Zhejing University, China
Prof. Yang is mainly engaged in the research of industrial data intelligence, renewable energy and energy Internet, intelligent control and optimization. In the past five years, he has presided over 10 national projects/projects, including joint key, surface and youth projects of National Natural Science Foundation of China, 863 projects of Ministry of Science and Technology of China, smart manufacturing projects of Ministry of Industry and Information Technology, and 10 million horizontal projects. He has published more than 100 papers, including 2 ESI highly cited papers, 1 hot paper, more than 2700 citations, 3 English book chapters, 1 US patent and more than 50 Chinese invention patents. Now he is a senior member of IEEE, ASME, APNNS, deputy director of ADPRL committee of Chinese Society of Automation, member of Control Theory and Application committee, Energy Internet committee and Youth Working Committee, secretary general of New Energy Group of Control Theory committee of Chinese Society of Automation, IEEE Transactions on Neural Networks and Learning Systems, IEEE Transactions on Systems, Man, and Cybernetics: Systems, Transactions of the Institute of Measurement and He has served as the editorial board member of many domestic and international journals such as IEEE Transactions on Neural Networks and Learning Systems, IEEE Transactions on Systems, Man, and Cybernetics: Systems, Transactions of the Institute of Measurement and Control, and Journal of Automation (English version). He was awarded the First Prize of Scientific and Technological Progress of the Automation Society 2021, the Second Prize of Natural Science of Artificial Intelligence of Wu Wenjun 2021, the First Prize of Scientific and Technological Progress of Zhejiang Province 2017, and the Mentorship Award of the Society of Automation for Uberpapers. He received several international conference paper category awards, including the YAC Young Author Award in 2021, the Best Posting Paper Award in 2019 IEEE ISIUS International Conference, the Best Applied Paper Award in 2018 IEEE YAC International Conference, the Best Applied Paper Award in 2017 IEEE ICMIC International Conference, and the Best Paper Nomination Award in 2016 IEEE ICIA International Conference. He received the honors of Leading Talents of Zhejiang Province 10,000 People Plan in 2021, Qianjiang Talents of Zhejiang Province in 2012, and the first batch of Qiushi Young Scholars of Zhejiang University.
Speech Title
Theoretical Research and Practice in Intelligent Control Design for Wind Energy.
Abstract
Wind energy has been considered to be a promising alternative to current fossil-based energies. Large-scale wind turbines have been widely deployed to substantiate the renewable energy strategy of various countries. In this talk, challenges faced by control community for high reliable and efficient exploitation of wind energy are discussed. Advanced controllers are designed to (partially) overcome problems, such as uncertainty, intermittence, and intense dynamics. Theoretical results and attempts for practice are both present.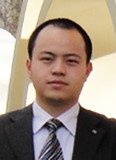 Prof. Hui Liu

Central South University, China
Liu Hui, born in 1983, male, Professor, doctoral supervisor, and vice dean of Faculty of Traffic & Transportation Engineering, Central South University. He is a World 2% Top Scientist and Elsevier China Highly Cited Scholar. He is awarded the top national young talents of China. He obtained double PhD degrees from Central South University in China and University of Rostock in Germany and Germany professorship certification. He leaded and completed the excellent youth fund of Ministry of Education and Research of Germany. He received one second prize of Natural Science Award of the Ministry of education and one national science and Technology Progress Award (innovation team). He applied for 12 international patents and authorized 72 national invention patents. He has been leading 1 national key R&D project and 3 national natural science Foundation of China. He published 6 English Monographs from Springer and Elsevier Press, 1 Chinese monograph of Science Press and 18 ESI Hot/Highly Cited papers as the first author.
Speech Title

Key Technologies and Applications of Transportation Robotics in Intelligent Manufacturing Environments for Rail Transit Devices.
Abstract
This keynote speaking will summarize the theories and technologies of robotics in the field of traffic and transportation. The relevant theoretical and technical analysis will be presented to the theme of "traffic equipment and transportation robots", which mainly includes three main parts: indoor transportation robot high-precision navigation, robot human-computer interaction using machine vision and robot group intelligent planning. The speaking will provide the research and application cases of the above three aspects. Finally, the latest research progress of the teams from Central South University and some other universities or institutes on "rail transit equipment and robots" will also be presented.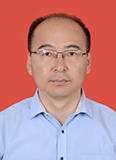 Prof. Junxi Bi

Inner Mongolia University of Technology, China
Prof. Junxi Bi was born in 1974. He is a doctor of engineering and a master instructor of mechanical engineering/ transportation of Inner Mongolia University of technology, dissertation review expert of China Academic Degrees & Graduate Education Development Center, meview expert of Scientific Reports Journal, member of Inner Mongolia Autonomous Region Professional Standardization Technical Committee, vice-chairman special committee of Reliability and Quality Management of Electronic Products of Sichuan Institute of Electronics, expert of Science and Technology Expert Database of Inner Mongolia Autonomous Region, senior member of CHINESE MECHANICAL ENGINEERING SOCIETY, expert of Defective Product Recall Expert Database of Inner Mongolia Autonomous Region, member of China Digital Simulation alliance, patent application engineer. He has presided nearly 20 national / provincial and ministerial teaching and scientific research projects such as National Natural Science Foundation, Inner Mongolia natural science foundation, Inner Mongolia Science and technology plan project and Industry-University-Research Collaboration project. He has published more than 50 papers, including 20 SCI/EI articles, obtained 4 authorized invention patents, 22 practical new patents and 1 software copyright. Also he has participated in the formulation of 2 energy industry standards of the national energy administration and a local metrological verification regulation and calibration specification of Inner Mongolia Autonomous Region. He has published 1 National Planning Textbook and participated in writing a monograph. His main directions include reliability design, manufacturing, optimization and control of complex electromechanical equipment; Fault diagnosis and performance prediction of large equipment; Digital machining and intelligent manufacturing technology.
Speech Title

Research on the Fault Intelligent Diagnosis and Performance Prediction Algorithm of Wind Turbine Blade under the Background of "Double Carbon".
Abstract
Against the background of the global energy crisis and the promotion of the " Double carbon" goal, clean wind energy, as a renewable energy source, has become an important direction for the development of green and clean energy. Wind turbine blades are the key components for capturing wind energy, and their frequent failures have seriously affected the reliability of wind turbines. Aiming at the problem of wind turbine blade failures, the report is based on acoustic emission signal acquisition, and mainly introduced the wind turbine blade fault signal processing based on wavelet analysis, the wind turbine blade state recognition algorithm based on BP neural network, wind turbine blade fault prediction algorithm based on HMM and hybrid neural network and real-time monitoring method of wind turbine blade health based on resonance response.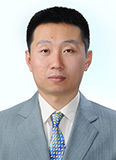 Assoc. Prof. Qiang Wang

School of Automobile and Traffic Engineering, Heilongjiang Institute of Technology, China
He serves as doctor of engineering, post-doctor, associate professor, vice president, professional leader, school teaching master, academic backbone, person in charge of innovative team, Harbin young innovative talent, visiting scholar to University of Greenwich, visiting scholar to Tsinghua University, Senior member of China Society of mechanical engineering, member of China Society of Automotive Engineering. He has presided over more than 30 scientific research projects, published more than 90 academic papers and 2 academic monograph, and won 2 third prizes of Heilongjiang Provincial Science and Technology Progress, 2 first prize and 2 second prizes of Heilongjiang Provincial University Science and Technology Progress, and 31national patents.
Speech Title

Research on Retreading and Reusing Technology of Vehicle Waste Tires.
Abstract
The recycling of waste tire resources has become a consensus gradually as a sunrise industry. All countries all over the world, especially developed countries and regions, attach great importance to the retreading and recycling of waste tires, and developed countries regard them as an important industry to save rubber resources. The use value of tires can be maximized through retreading. It has become an internationally recognized way to save rubber raw materials, solve environmental pollution from waste tires and realize valuable resource recycling. The tire retreading rate is up to 60% in developed countries all over the world, which is only about 10% in China. Although there are many tire retreading enterprises in China, the overall level is not high, the quality of the tire retreading is uneven, and the service life is not long. The life cycle of tire products will experience the scientific process of "use - retreading - recycling - scraping - salvage utilization" with the continuous development of technology so that "black pollution" can be converted into "black energy". China tire retreading industry is characterized by weak technical strength fundamentally. Related basic theory about retreading tire is insufficient compared with the new tire. Therefore, it is of positive significance for the future development of the tire retreading industry to strengthen the research on the basic standards, related basic theories and other contents of the tire retreading technology. A large number of scholars at home and abroad mainly focus on the following aspects: ① Research on the quality, testing and use safety of retreaded tires; ② Rtatus of tire retreading and equipment development; ③ Tire retreading technology and technology research;④ Study on tread performance of retreaded tires. Compound strengthening technology of reinforcement and rubber is a hot research topic in recent years. It is worth studying the influence on physical and mechanical performance, abrasion resistance, comprehensive mechanical performance, etc. of tires when the reinforcement is added to the tire tread rubber (such as graphene, carbon fiber, etc.). Research results have created economic benefits up to 200 million Yuan for industries and enterprises, thereby greatly reducing the "black pollution" of waste tires on the environment, thereby providing important theoretical basis and theoretical guidance for technology innovation of tire retreading enterprises, application of retreaded tires, policy formation of tire retreading industry, etc.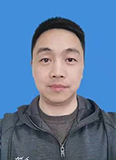 Dr. Gui-Yong Zhang

Guangzhou College of Technology and Business, China
Published a translated work and more than 20 academic papers, participated a science planning subject of the 12th Five-Year Plan and ranking first. Research Area:Decision theory and methods.
Speech Title

Logistics Demand Forecast of Foshan City Based on Grey Theory.
Abstract
Consider grey forecasting theory and historical logistics data of Foshan City, first establishes the logistics demand forecasting model based on grey theory, then sets up the model of case analysis and simulation, the results of the model are analyzed, have certain reference and guiding significance for the construction of logistics industry in Foshan City.